Journal Indexing Information
The journal is official data provider for Open Archives Initiative (OAI)* and indexed by Google Scholar, Chemical Abstract Service (CAS) – American Chemical Society and Directory of Open Access Journals.
* Public Knowledge Project/Open Journal System URL is used for providing data to OAI.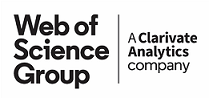 Advancements in Life Sciences is indexed for coverage in the Web of Science: Emerging Sources Citation Index, a new edition of the Web of Science Group.

Advancements in Life Sciences is indexed for coverage in Scopus Index. Click on the link below to see our successful evaluation journey.
https://www.scopus.com/sourceid/21100939985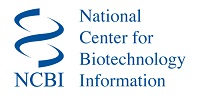 We are deeply humbled and greatly proud to announce that ALS is now catalogued at Pubmed (NCBI). With your support, we have joined the league of the world's finest science journals and become one of the top journals from Pakistan. Keep supporting..
Click on this link to view us on NCBI
https://www.ncbi.nlm.nih.gov/nlmcatalog/?term=2310-5380

"Advancements in Life Sciences (ALS) is recognized by the HEC in "Y" category.
HEC Recognized Journals – 2019
JOBS
Creative Commons License
This website and all of its content is licensed under CC BY NC. This license lets others remix, tweak, and build upon our work non-commercially, and although their new works must also acknowledge us and be non-commercial. More details of the license can be found here.
This journal is published under the hood of the institution named below thus, under law, all rights reserved to it.
Centre of Excellence in Molecular Biology (CEMB),
87-West Bank, Canal Road,
Lahore – Pakistan

This work is licensed under a Creative Commons Attribution-NonCommercial 4.0 International License.